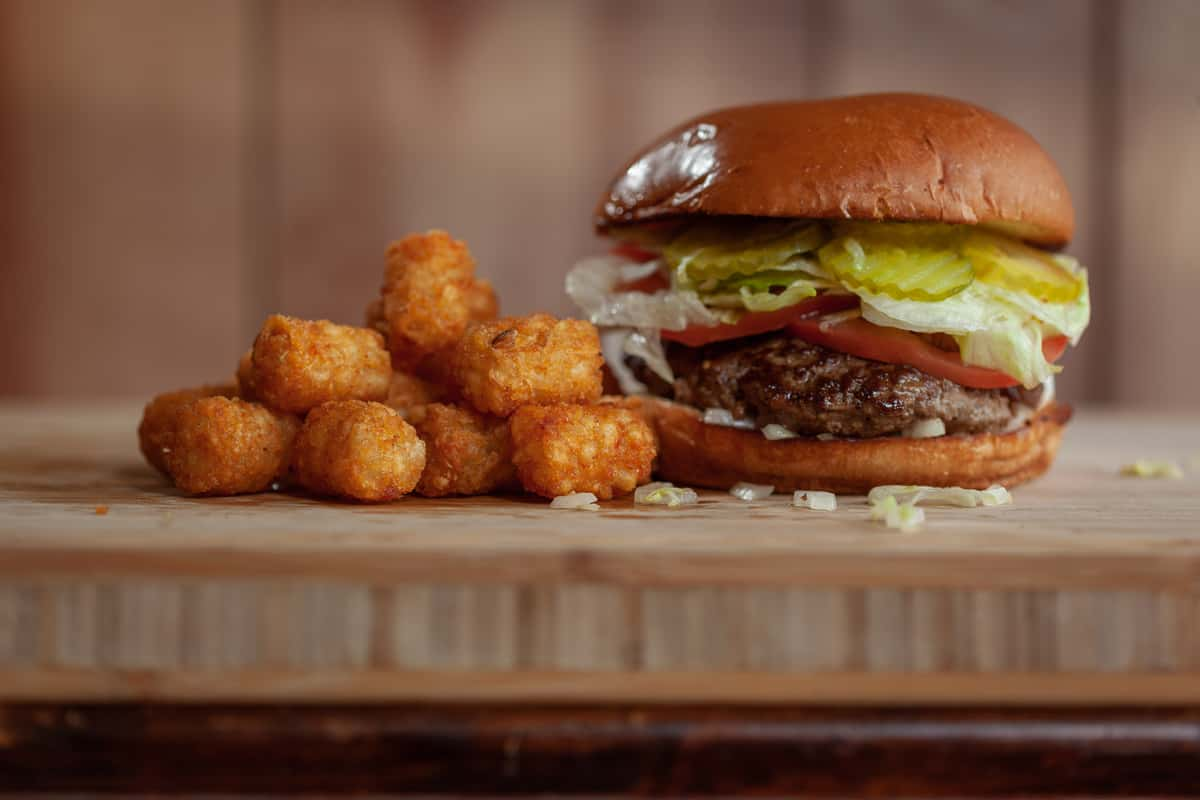 Catering
We'll make it happen!
We would love to help you with your next event!

View our menu below, then drop us a note.
Become a VIP
Receive updates on special events, new menu items, menu reviews, and more!
Catering
Catering
Don't Forget Dessert! We make Cakes, Pies, Brownies, even Cookies! Call for pricing.
The Family BBQ
$15.95(Minimum 50 guests - Priced PP)
Choose Three Meats: Texas Smoked Brisket, Smoked Sausage, Jalapeno Smoked Sausage, Hot Links, Pulled Pork, Smoked Chicken Breasts 
Choose Three Side Dishes: Macaroni Salad, Cole Slaw, Baked Beans, Potato Salad, Macaroni & Cheese
The Family BBQ comes with: Regular Tea, Southern Sweet Tea, Bottled Water, Service Disposables
Get Buff Burger Bash
$12.95(Minimum 50 guests - Priced PP)
Choose Two Fresh Ground Butcher Burgers: Deer Burger, Elk Burger, Our Famous Buffalo Burger, Turkey Burger, Angus Beef Burger. Get Buff Burger Bash comes with: Condiments, Lettuce, Pickles, Onions, Tomatoes, Cheese, Chips or Fries, Regular Tea, Southern Sweet Tea, Bottled Water, Service Disposables
The Steamship
$15.95(Minimum 50 Guests - Priced PP)
The Steamship features: A Roasted Steamship Round Roast
Choose Three Side Dishes: Macaroni & Cheese, Mashed Potatoes, Collard Greens, Squash Casserole, Macaroni Salad
The Steamship comes with: Rolls, Southern Sweet Tea, Unsweetened Tea, Service Disposables, Bottled Water
The Whole Hog
$15.95(Minimum 50 guests - Priced PP)
The Whole Hog features: A Whole Roasted Suckling Pig. Choose Three Side Dishes: Macaroni Salad, Cole Slaw, Baked Beans, Potato Salad, Macaroni & Cheese The Whole Hog comes with: Unsweetened Tea, Southern Sweet Tea, Bottled Water, Service Disposables
The Great-Steakout
$25.95(Minimum 50 Guests - Priced PP) 
Choose Your Favorite Cut Cooked To Order: T-Bone, Ribeye, Prime Rib. Choose Two Side Dishes: Baked Potato, Steamed Vegetables, Texas Creamed Mashers, Creamed Corn, Green Bean Casserole, Ranch Style Beans. The Great-Steakout comes with: Dinner Salad, Regular Tea, Southern Sweet Tea, Bottled Water, Serviceware Sets & Service Disposables, Homemade Pie